Are you new in business and trying to decide what you should put on your website to make it attractive and yet informative?
Have you ever wondered if your existing web site is as effective as it could be and you want to improve it but don't know how?
Have you wanted to redesign your website but are concerned about the cost and problems that may arise?
If you have answered yes to any of these questions, this special BrainBox Trust show series is for you! Your BrainBox Trust host, Coach Sherry Newman, is joining forces with the creative team of Elite Media Design, Inc. to bring you a series of shows that addresses the ins, outs and the upside downs of web site creation and other marketing golden nuggets.
The Elite Media Design team of Shawn Peck and Jason Schriefels have been in the business of creating web sites that are beautifully designed, highly effective and cost efficient, a combination that would appeal to any business.
Jason, Shawn and Coach Sherry take you through the step by step process used to build, maintain and get business from your on-line sales rep, your web site. Starting at the very beginning, you will hear how Elite Media Design can create a web site or show you how to build your own, using leading edge technology to create a site that will keep up to date with any of your marketing needs, from e-commerce to mobile site to live video feeds.
Over 6 special series shows, you will hear tips and strategies for effective business branding, marketing and networking. And, you will be able to follow the progress of a web site being re-branded and re-designed as it goes live, page by page. And, we will follow the effectiveness of the new site, compared to the old using google analytics.
Join Coach Sherry and the Elite Media Design team. It's time to Take Control of Your Business on The BrainBox Trust.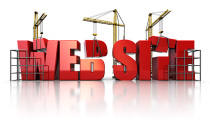 Get your Business on Track.

Apparel, Promotions and more....