Alliance Machine
Shawn and Jason are exceptional people to work with on any of your media and promotional needs. Specifically, they have helped us design, produce, and maintain our: Website, Indoor and Outdoor Signage, Brochures, Business Cards, even our customized phones cases. These guys can do it all; and with A+ knowledge, professionalism and service. I would recommend them to anyone serious about improving the aesthetics and content of a business.
Nick Freitag - Sales Manager
Alliance Machine Inc.
17520 Tyler St., Elk River, MN 55330
Office: 763-274-2139 ~ Mobile: 612-281-3955 ~ Fax: 763-274-2190
email: nick@alliancemachine.com ~ website: www.alliancemachine.com
Client of Elite Since: 2012
Below are a preview of some items that Elite has worked on with Alliance Machine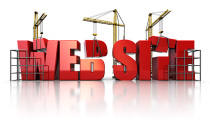 Get your Business on Track.

Apparel, Promotions and more....