Yetzer Tree Service
YTS, originally Yetzer Tree Services, is a family owned business started in 2006. We focus on grounds management and tree care services. Our customers are homeowners, property managers, associations, municipals and Utilities. Our staff of qualified professionals is well equipped and capable of handling a wide variety of projects. Take a moment to look through our website & learn more about the ways YTS can help you.
Client of Elite Since: 2009
Below are a preview of some items that Elite has worked on with Yetzer Tree Service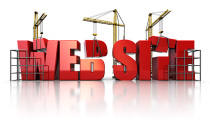 Get your Business on Track.

Apparel, Promotions and more....