Flyway Taxidermy
Waterfowl Taxidermy by Taxidermist Jerry Froelich
Waterfowl, Upland, & Bird Taxidermy studio of taxidermist Jerry Froelich. Jerry Specializes in the taxidermy of ducks, geese, swans, doves, pheasants, grouse and many other species of birds. Flyway Taxidermy's waterfowl and upland game bird taxidermist Jerry Froelich exceeds in the industry of taxidermy with his unique, creative, and quality waterfowl and bird mounts.

Flyway Taxidermy was founded in 1999, when Jerry and avid waterfowl and upland game bird hunter decided to pursue his passion to be a waterfowl taxidermist. Jerry has won countless awards for his waterfowl & Upland Game Bird Taxidermy and was most recently awarded 2009 & 2011
Best in World Waterfow Champion Taxidermist.
Client of Elite Since: 2010
Below are a preview of some items that Elite has worked on with Flyway Taxidermy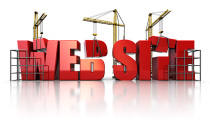 Get your Business on Track.

Apparel, Promotions and more....