AJ Bark Ave Pet Grooming
We have been taking care of people's pets since 2001. Here at AJ's- we truly do love animals and care for them as if they were our own. We do everything possible to make your pets experience with us a good one. Please feel free to call us and schedule an appointment to pamper your pet. Thank You and we look forward to hearing from you !!
Client of Elite Since: 2009
Below are a preview of some items that Elite has worked on with AJ Bark Ave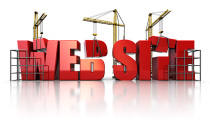 Get your Business on Track.

Apparel, Promotions and more....